Women's History Month Presentation on the Hidden Story of the Women who were the NASA Human Computers!
 
On Monday March 24, at 11 am in the auditorium, CMS hosted a Women's History Month tribute to   Mrs. Katherine Johnson, who was a Human Computer for the NASA Space program.  Our special guest speaker was Mrs. Margot Lee Shetterly, of New Mexico.  Mrs. Shetterly is currently working on a book titled "The Hidden Figures" which documents the life contributions of all the women that were employed as a human computer for NASA.  Mrs. Johnson was one of four black American women who were part of this program.  To qualify for the program you had to literally be a mathematical and data genius.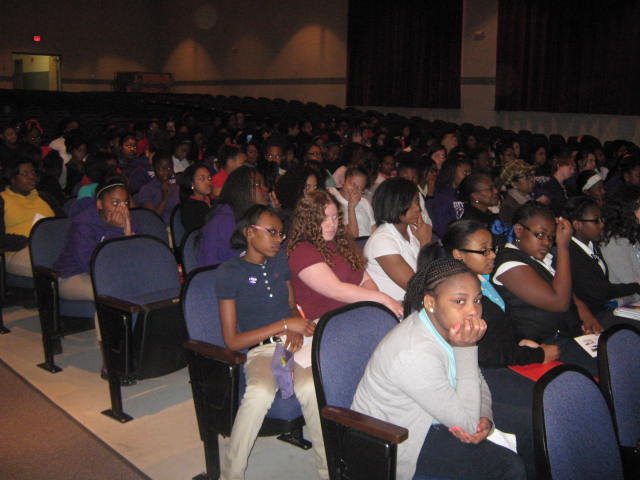 On Thursday March 20, Mrs. Shetterly gave a presentation at NASA and stayed over the weekend to come to our school Monday for a STEM presentation to an ALL GIRL audience!  The focus was to motivate young girls to consider careers in STEM.  Here's the link to Mrs. Shetterly's website:  http://margotleeshetterly.com.  You will also find additional information on the Human Computer Project that Mrs. Shetterly is a part of.
We originally planned to make a surprise announcement for Mrs. Katherine Johnson who was asked to attend.  We were taking this opportunity to inform Mrs. Johnson of our school's plans to name the new STEM addition after her.  Everyone was be in on the surprise .  Unfortunately, Mrs. Johnson has a bad cold and will not be able to attend.  Mrs. Johnson played a pivital role in the advancement of women as engineers and computer programmers at NASA.  It was Mrs. Katherine Johnson who backed checked all the computer stats for John Glen's orbit around the moon, and it was Mrs. Katherine Johnson who calculated the trajectories for the capsule desent after the first spaceship landed on the moon.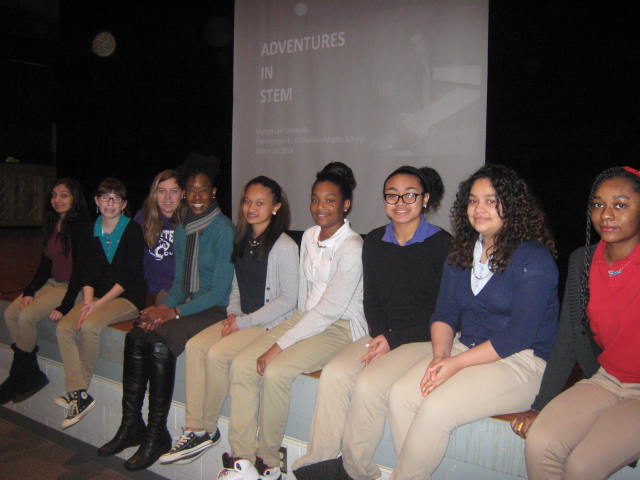 The program was hosted by our girls and attended by our girls. Chynna Newman and Tiana Eley were our co-Mistresses of Ceremonies.     Kaleigh Halvorson and Devin Singh were our camera crew with Isabella Watson working on tech needs.  All 7
th
grade girls except those who are in Sol prep classes are expected to attend and 6
th
and 8
th
grade Cougar Ambassadors.
Also present in the audience was Mrs. Shetterly's mom and other members of the Hampton chapter Association for the Study of African American Life and History (ASAALH).  We  are very grateful to ASAALH for making this presentation possible.